Being a member of the Equity Release Council means we live by the high standards they set for products and services. Releasing the wealth tied up in your home will help to fill the gap between your retirement income and increasing costs, but you have to feel confident you are being treated fairly and honestly at every step. We are able to rest easy in our beds at night, knowing we're doing the right thing by you.
Old Horror Stories
In the past, there have been some Equity Release providers who perhaps did not act in the best interests of their clients. There were cases of retired people seeing the interest on the loan completely consume the value of their home, or even being asked to move out. Upon their death, an unscrupulous lender might get the property sold quickly, below market value, just to make sure their costs were covered, or families were asked for more money to cover a shortfall in interest due after the sale.
We are very happy to say that this is no longer the case.
Product Standards
We will only recommend an Equity Release loan to you if certain standards for the product are in place. These are:
Fixed Interest Rates
For a lifetime mortgage (where you take out a loan secured on your property), the interest rate must be fixed. Or, if you do get a variable rate deal, then there must be a cap (upper limit) above which the rate can never rise, again fixed for the life of the loan.
The Right to Remain
As long as the property remains your main residence and you keep to the terms of your contract, the loan agreement must give you the right to continue to live in your home until you pass on or need to move into permanent care.
The Right to Move
The loan agreement must allow you to move to another property, as long as the new property meets the terms and conditions of the Equity Release provider, and provides adequate security for the loan.
A No Negative Equity Guarantee
We all know house prices can go down as well as up. A 'no negative equity guarantee' ensures that if the house is sold, and the costs for the agents and solicitors have been paid, then if the remaining sum does not meet the amount of the loan plus interest due, then neither you nor your estate will be liable to pay any more.
We will only recommend an Equity Release product to you if it meets all of these above standards. If for any reason you consider a product that does not meet all the standards, then we must explain this to you properly, and include an illustration of the risks in the literature we give you.
Professional Standards
As well as making sure the Equity Release products we recommend meet certain standards, we also maintain high standards in the way we work. We promise to:
Act in good faith at all times
Always act with the best interests of our clients as a priority, treating you fairly in all our actions
Ensure conflicts of interest are managed fairly and dealt with on a completely practical level
Exercise due skill, care and diligence in all we do, and uphold the standards set out by our professional bodies
We also comply with the Financial Conduct Authority's (FCA's) rules governing the sale of Equity Release products. These rules include the requirement that only a fully-qualified adviser can provide you with recommendations and advice on Equity Release plans.
Please feel free to investigate the complete rules and guidance further on The Equity Release Council's website, which cover:
Compliance checks
Rules for accepting business and making sales
Product standards
The presentation of plans and products to clients
Checklists for advisers
Independent legal advice
Complaint procedures
Use of the Equity Release Council's logo by members only

Request our Equity Release brochure
REQUEST BROCHURE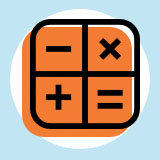 How much equity could I access?
CALCULATE NOW
What else would you like to know?