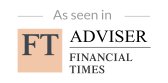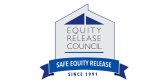 Step 1: Property Details
Step 2: Results
Step 3: Your Details
If you would like to know the best Equity Release rates available for you, please phone us on a local rate at 0808 1691979 or complete the submission form below, and one of our specialist advisers will be in touch.
Draw a tax-free lump sum and spend it as you please
Retain ownership of your property at all times
We're Members of the Equity Release Council
Protect your beneficiaries
THE FIGURES ARE AN INDICATION OF THE AMOUNT AVAILABLE, SUBJECT TO FULL ASSESSMENT AND UNDERWRITING. PLEASE REFER TO ONE OF OUR SPECIALIST ADVISERS.
Thank you for your details. Please see below for the maximum amounts you can release based on the information you have provided
* If you are in poor health you may be entitled to better terms with an Enhanced Lifetime Mortgage.