Getting Equity Release is a big decision and we're here to make everything as straightforward and easy to understand as possible. No jargon, no flowery sales talk - just honest, helpful advice from dedicated professionals. Here's what you can expect when you pick up the phone.
Step 1 - The Initial Conversation
When you call us, you won't get held up in a multiple choice automated system, nor will you be speaking to someone reading from a script. You'll get through to our real office, staffed by real people.
Our advisers are experienced people, much like yourself, who want to provide a first-class service that meets your needs.
It's all about listening.
On a phone call, we'll briefly:
Go over your current situation
Outline how we can help
Ask you for more information – about your age, health, lifestyle as well as your house, income and what other loans or schemes you might already have in place
Make some initial suggestions, and possibly give an estimate of the amount you could release and the rough timescale
Answer any questions you might have, and deal with any concerns
Establish that Equity Release is the right choice for you
If you need to talk it over further with a partner or your family, that's no problem. We'll arrange a time to phone you back.
You will also need an independent solicitor. We regularly work with approachable and competent legal advisers who have a lot of experience in Equity Release, and we would be happy to recommend someone you can trust.
If everyone feels positive, then we can get the cogs turning and move on to…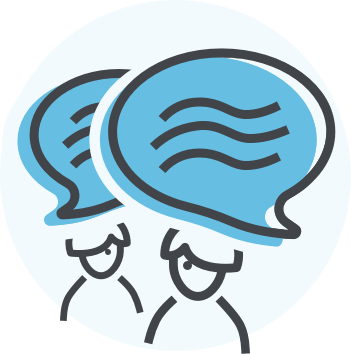 Step 2 - Discussing All the Details
Face-to-face meetings are the best way to really communicate and understand each other, but we're happy to do this via Skype or over the phone if you live outside the East Anglia region. We'll be able to see how you feel about all the aspects of Equity Release, and you'll be able to see what we're like to work with.
We'll be able to go over all the information at your own pace. You're welcome to visit our office, or we can come to you for a home visit, whichever suits you best. We've worked with people throughout the UK, so although it's our preference, a face-to-face meeting isn't always necessary.
We want to get to know you properly, so we can accurately assess your needs and discuss your situation in detail. Picking up on what you would have told us on the phone, we'll go over your current income (including state benefits) and investments, as well as details of any debts or outstanding mortgage. We'll also discuss any past or existing medical conditions.
We'll listen to your immediate needs and future plans – what you think you will need to spend and when. This will be especially important to determine whether a lump sum or a drawdown Equity Release plan will work best for you.
Want to see how Equity Release can give you life-changing results?
Call us now for a friendly, no-obligation chat about what you need and how we can help.
FREEPHONE
0808 1691979
Our aim is to work with you to realise what you want to achieve, in the most efficient way possible, so none of your money is wasted. This includes considering all the Equity Release products on the market, to make sure you get the right interest rate and fees, and don't over-pay.
After this meeting, we'll go away, do more research and come back to you with our recommendations. In our second meeting, we'll explain these to you in detail – this should result in a plan you are totally happy with.
If you would like family members to be there during our meetings, that's absolutely fine. It's far better for everyone's peace of mind if you and they can meet us, understand why we would present certain options and trust our advice. They might simply want to be reassured you are not being hoodwinked by crafty salespeople, and if they do have any questions, it's best to ask now and put everyone's mind at rest.
Remember – there is no upfront charge for this consultation. If you decide not to go ahead with Equity Release, then you won't owe us a penny.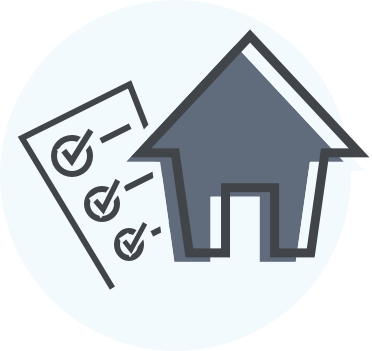 Step 3 - Dealing with Your Application and Home Valuation
If you're completely satisfied with what we have recommended, we will complete an application form and lodge it with the lender. In the meantime, we'll give you a personalised illustration of your plan, explaining all the benefits and risks of the scheme, and a personal suitability report which sets out what we recommend for your current situation.
Once the lender has received your application, they will assess it, take credit references and then arrange to have your home valued.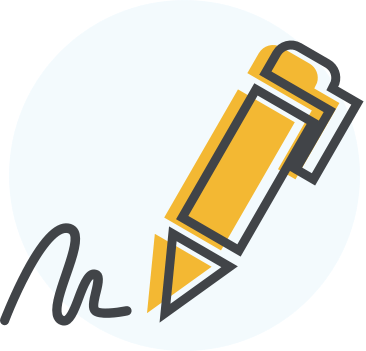 Step 4 - Confirming the Offer
If the lender is satisfied with your application and property evaluation, they will send their offer – this will go to you, your solicitor and your adviser. If all is in order, your solicitor will finalise the legal documents to complete the plan, and you will be on your way to getting your equity released.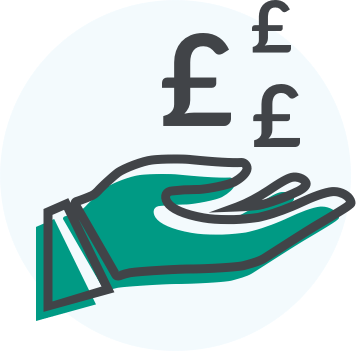 Step 5 - Getting the Money into Your Hands
Once the documents are finalised, the lender completes its instructions and the tax-free funds will be released to you via your solicitor.
At this point, the costs would be deducted for the solicitor and our service fee. Many brokers charge a percentage of the amount of money you get (usually around 1.9%), but at Premier we like to keep things transparent, and charge a set, flat fee. It's only payable upon completion, so if you don't go ahead with the Equity Release, you don't pay us anything.
How long does the Equity Release process take?
It's usually around 6 weeks from the time your application is accepted by the lender to when the money arrives in your account. This depends on how long your solicitor takes to process the legal work, but we all do our best to keep any delays to a minimum. for a full explanation then please see our detailed guide to how long the equity release process takes.
Any questions?
We've created a page especially so you can see answers to the most-asked questions we receive about Equity Release (and, believe us, we get a lot).
Are you ready to start the application process and release the wealth that's tied up in your home?
Speak to our friendly Equity Release advisers today for the expert guidance you need.
FREEPHONE
0808 1691979
What else would you like to know?